10 Questions to Ask Your Cataract Surgeon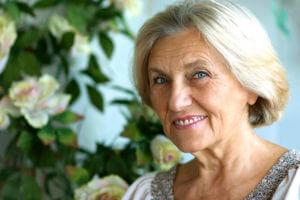 Hearing a doctor say that you need cataract surgery can be a frightening experience. Fears about infections and losing your eyesight go through your mind because you don't know what you would do if something happened to your eyes.
The good news is that cataract surgeons are very experienced and the methods used today are much safer than those of many years ago. To put your mind at ease, there are questions that you can ask your cataract surgeon. They are:
Do I need cataract surgery? Chances are your doctor has already told you that you do. It is good to find out why because not everyone with a cataract should have surgery.
Are there any other treatments for my cataract? Sometimes surgery is the only option and having it completed sooner rather than later is best because a hardening cataract can lead to glaucoma. There may be different types of procedures. In that case, you may be able to choose.
What lenses are available for lens replacement? Your cataract surgeon may offer you several different lens types. The monofocal lens is the most common because many insurance companies cover it. A toric lens is like the monofocal but corrects astigmatism. A multifocal lens is the most advanced and most recently created. Most patients with a multifocal lens won't need to wear eyeglasses.
How does surgery help my vision? Of course, you want to know if the procedure your cataract surgeon will perform will restore your vision or prevent further complications. If you are having issues with your eyesight that are affecting your quality of life, you want to know that you are going to be able to see right again.
What does the surgery involve? It may be as simple as laser surgery, which is a less painful method, and the recovery time is faster. Knowing what type of surgery that you need and what it entails can bring you peace of mind.
What are the benefits and risks of cataract surgery? This question will help you become even more informed. You can weigh the pros and the cons so that you can decide whether you want the surgery at this time. It's important to know the risks and the complications that can develop if the surgery is not done.
How do I prepare for the procedure? Knowing what you need to do beforehand will also give you expectations so that you know how involved the entire process is.
What can I expect after surgery? The recovery is part of the process, so you have to know what to expect in this area. For instance, you may want to know if you need to spend the night in the hospital, if an eye patch will be needed, when you can take a shower, what activities you can and can't do during recovery, and when and how often you will need to follow up after the surgery.
Will any of my health conditions or medications affect surgery or recovery? It is good to review your health conditions and medications with your cataract surgeon to ensure there will be no interferences or possible complications.
Will I need glasses or contact lenses after cataract surgery? Sometimes patients need corrective lenses. In the case of lens replacement, this doesn't mean glasses or contacts won't be needed.
These questions simply serve as a guide for what you should ask your cataract surgeon. If there are any other questions you can think of, don't be afraid to ask. It is good to cover all of the bases before you have cataract surgery.