Cataracts
Dr. James R. Pinke Shelton, CT Cataract Surgeon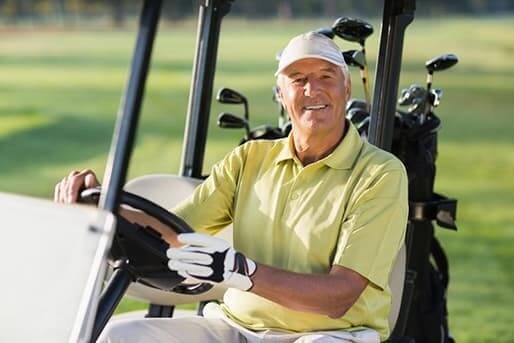 Modern cataract surgery can provide patients with more than just distance vision. We now have advanced-technology multifocal lens implants that can provide a full range of vision – near, far, and in between.
Dr. Pinke is specially trained in the use of all lens implants and individualizes the choice of implants based on each patient's personal needs.
What will happen during Cataract surgery?
The natural lens is removed via an incision so small, it seals itself without the need for stitches. The cataract lens is gently removed using a delicate micro-surgical technique, called phacoemulsification. The permanent intra-ocular lens implant is gently inserted in place of the cataract that was removed. The procedure is fast, with virtually no discomfort, and vision is generally improved almost immediately. Most patients are thrilled with their dramatically improved ability to see near and far without glasses.
What is Laser assisted cataract surgery? Am I a candidate for this procedure?
Laser assisted cataract surgery adds an extra level of precision to the operation. Most patients are candidates for this newest evolution in cataract surgery. Incisions are made with a laser instead of a blade. The opening of the "bag" of the cataract is made with the laser, and the cataract is softened with the laser as well. Although each of these steps in the procedure have traditionally been performed very well, by the surgeons hands, no surgeon can match the precision that the laser can bring to these steps of the operation. In addition, patients with small amounts of astigmatism can have this refractive problem corrected much more precisely with laser.
How will I benefit from Lifestyle, Multifocal or Toric implants?
The basic lens implant that replaces the cataract only provides one focus point, and is generally used to correct distance vision. This means that reading glasses will still be necessary for close vision. Multifocal implants, like trifocal or progressive eye glasses provide a range of vision, both for distance, computer vision and reading vision. Most patients who have multifocal implants are free of glasses for most visual tasks. Multifocal implants combined with laser relaxing incisions (to correct small amounts of astigmatism) can correct almost all your visual requirements if you have little or no astigmatism.
Patients with significant astigmatism should strongly consider toric lens implants to obtain excellent uncorrected distance vision. Multifocal lens implants are available for patients with astigmatism.
Contact The Connecticut Cataract Surgery Experts
Learn more about cataract surgery and find out what lens implant option is best for you, contact the Pinke Eye Center today. Take our IOL-Self test with your source for Shelton, CT cataract surgery!