Multifocal Lens Implants
Cataract Lenses
There are a wide range of replacement lenses available to cataract patients, each offering different advantages for your post-surgery vision. The most effective lens depends on each patients individual preferences and goals for their vision.

Should I consider the PanOptix® lens?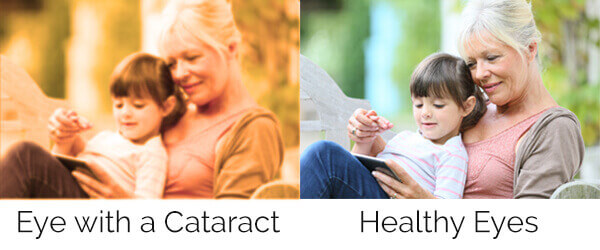 The first trifocal lens allowing clear vision for reading, using a computer, and driving without glasses. The PanOptix® lens is the latest in technology allowing patients to see at multiple distances clearly after cataract surgery.
Multifocal IOLs
In the past, intraocular lenses were only able to correct distance vision, often leaving patients with the need for reading glasses. Multifocal IOLs offer patients freedom from glasses after cataract surgery by improving vision at all distances and at any time of day. These lenses can quickly change focus to accommodate your vision needs. Most patients find they do not need to rely on glasses with multifocal IOLs.
Toric IOLs
Toric IOLs are specifically designed for patients with astigmatism. In the past, patients with astigmatism would need eyeglasses or contact lenses even after cataract surgery in order to correct the problem. Toric IOLs such as AcrySof Toric corrects cataracts and astigmatism with just one lens, providing a more convenient and affordable solution to your vision needs.