Meet Dr. Pinke
Ophthalmologist in Shelton, CT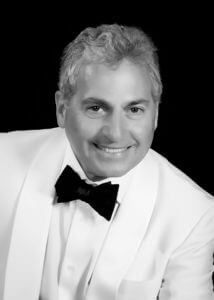 Dr. James Pinke is a graduate of the Tufts University Medical School and performed his Ophthalmology residency at Tufts New England Medical Center Hospital. He has been a board certified fellow of the American Academy of Ophthalmology since 1983 and is a member of The American Society of Cataract and Refractive Surgery, the Fairfield County Medical Society, The American Medical Association and The Connecticut Society of Eye Physicians. Dr. Pinke. is also the senior attending ophthalmologist at Griffin Hospital and founding member and medical director of The Connecticut Eye Surgery Center, South, located in Milford, Connecticut.
James R. Pinke, M.D. is renowned for his work in cataract and glaucoma surgery and has lectured in nationally recognized courses on cataract surgery. Highlights of his three decades of accomplishments include:
Was instrumental in bringing Femtosecond Laser cataract surgery to the Connecticut Eye Surgery center.
Introducing "stitchless" cataract surgery to Connecticut.
Helping pioneer cataract surgery without injections, stitches or eye patches.
Becoming one of the first surgeons in the state to offer multi-focal implants-a breakthrough technique that corrects both distance and close vision.
Helped introduce SLT & ECP laser surgery for glaucoma.
Since opening The Pinke Eye Center in 1982, James R. Pinke, M.D. has performed over 20,000 eye operations. In his spare time, James R. Pinke, M.D. enjoys traveling, skiing, golfing, and spending time with his wife, Tina, and family.