3 Symptoms That May Mean It's Time For Cataract Surgery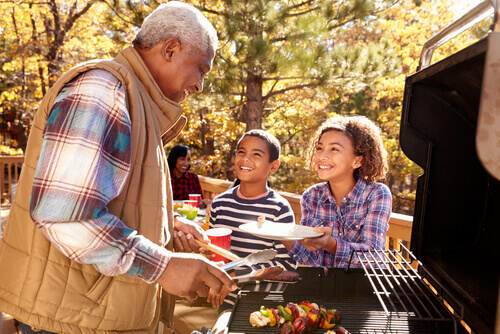 Blurred vision? Seeing double?
Having trouble seeing at night? You might have cataracts.
Cataracts can cause you to lose vision in one or both eyes. They can make your vision blurry.
They can even make you see double! Having a cataract can also make it much harder to see at night, which can be troubling if you drive.
If you have cataracts, you can have them removed during cataract surgery. This procedure replaces the cloudy lens in your eye with an artificial lens.
This is called an intraocular lens or IOL. After cataract surgery, you could have the best vision of your life, even before you had cataracts!
Cataract surgery might be necessary if you can no longer complete your daily routine. Here are 3 symptoms that may mean it's time to get cataract surgery.
1. Blurred Vision
When they first develop, cataracts often cause blurry or cloudy vision. This can make it hard to see.
A cataract is a clouding of the lens of your eye. This is what causes your blurry or cloudy vision.
Imagine trying to see out of a foggy windshield. What you can see becomes less as the fog continues to build.
Eventually, it is very hard to see out of the windshield. The same thing happens with your vision. As the cataract develops, your vision becomes more blurry.
Cataract surgery can help when your vision has become so blurry that you find it difficult to complete essential tasks.
It is important to keep an eye on your vision. Let your doctor know if it becomes too blurry and you start struggling to do easy tasks like cleaning, cooking, or laundry.
2. Vision Loss
Over time, you may lose the majority of your vision. This can happen in one or both your eyes.
If you lose your vision because of cataracts, it's often temporary. If you notice any sudden changes to your vision, it may be time to consider cataract surgery.
Vision loss can make it impossible for you to drive or even read. If you feel unsafe, have a friend or family member drive you until you can have cataract surgery.
Undergoing cataract surgery can give you some of the best vision you've ever experienced. This is especially true if you opt for a premium IOL.
Monitor your vision. Let your eye doctor know if you experience any sudden vision loss. This can be a sign of cataracts or something more serious.
3. Trouble Seeing at Night
Cataracts can make it hard to see at night since you'll start seeing halos around light sources. You may also experience painful glare from oncoming traffic if you drive at night.
This can make both driving and walking at night unsafe.
Your vision level can depend on the time of day. 20/40 vision is required in most states to legally drive. Cataracts can make your vision lower than 20/40 at night. This means that it is both unsafe and illegal to drive at night.
You should consider getting cataract surgery if you can't get around safely at night. Replacing the clouded lens of your eye with a premium IOL will help you get around, no matter what time of day!
Schedule a Cataract Screening
Schedule a cataract screening at the Pinke Eye Center in Shelton, CT today. Our friendly and knowledgeable staff of doctors can help answer any questions you may have about cataract surgery.
Don't let fear stop you from having cataract surgery and taking back your independence!