6 Tips To Prepare Before Cataract Surgery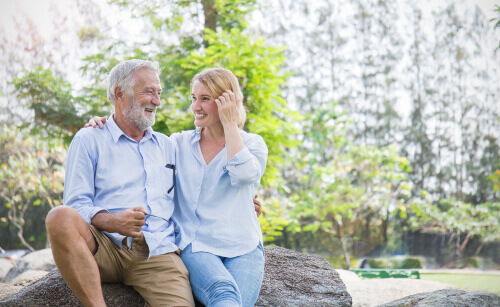 Going into cataract surgery, you may be pretty nervous. This is natural and to be expected. Want to help relax your nerves?
Consider making a checklist of everything to expect during your procedure. Keep reading for a few tips on how to prepare before undergoing cataract surgery!
Tests and Choosing an IOL
About a week before your cataract surgery, you'll need to go to Pinke Eye Center in Shelton, CT. From there, we will run some simple tests.
These tests will ensure you select the correct IOL to replace the natural lens. Your lens is the part of the eye removed during cataract surgery.
When a cataract forms, it forms on the lens and causes blurry, clouded vision. Cataract surgery removes the lens and ensures that your vision afterward is clear.
IOLs are small insertable artificial lenses that come in a wide variety of options. Premium versions of IOLs can even make your eyesight better than it's ever been before!
This means that you may be able to stop wearing glasses after cataract surgery! Try to research all the different kinds of IOLs before your cataract screening.
This will allow you to ask any specific questions you may have about them.
Plan a Ride
You will not be able to drive for the rest of the day after cataract surgery. During the procedure, you'll receive numbing eye drops that make it unsafe to drive after.
Ask a friend or family to drive to and from the surgery. The entire process will not take long. If you cannot find someone to drive you, you will need to rely on a taxi or ride-sharing service.
You should be able to return to driving a few days after your procedure. Ask your doctor to be certain it's safe.
The Night Before
You will need to stop wearing any makeup, perfumes, or facial lotions the night before the surgery. This is to prevent irritation and possible infection.
You should also avoid drinking any alcohol or using blood-thinning medications. Consult your doctor if you are on a medication that you need to take daily.
Typically, you will need to avoid eating or drinking anything past midnight. This may vary from patient to patient, so check with your doctor to be sure.
Try to get plenty of rest, as the surgery itself can be quite taxing.
Wear Comfortable Clothing
You will want to be as comfortable as possible for the big day, as you will need to remain quite still for a few minutes. This should also help you feel less stressed.
Avoid wearing any clothing that could shed or create lint. Stick to things like leggings or easy to pull on sweatshirts and sweatpants. You'll feel much better!
Arrive Early
You will likely have extra paperwork to fill out, so aim to be at least 30 minutes early to your appointment. When it comes to medical procedures like cataract surgery, it's always better to be early.
Ask Questions
Treating your cataracts is a team-based goal. If you have any questions, comments, or concerns, voice them before going into the surgery.
You should be as relaxed as possible, and the doctor should be able to put any worries you have in your mind to rest.
Do you or a loved one need to have cataract surgery? Schedule a cataract screening at Pinke Eye Center in Shelton, CT!