Cataract Surgery Recovery: 5 Things to Expect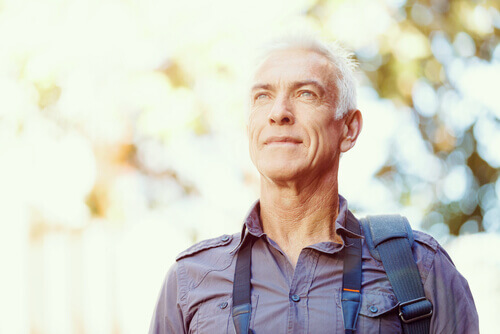 Have cataracts? Looking to get them removed?
Cataract removal surgery has been proven safe time and time again. The common procedure can help restore your vision and improve the quality of your sight. After cataract surgery, it's possible that your vision will be the best it's been in years!
Recovery from cataract surgery is not a huge deal. Still, if you want to make the most of your recovery, you should know what you have in store ahead of time.
Here are 5 things to expect during cataract surgery recovery:
Expect to be Tired
Getting surgery is exhausting. Even though cataract surgery itself only takes about 10 minutes (not including pre-op time or waiting for the anesthesia to wear off), you'll still feel worn out. It's important to get your rest when you get home, but make sure not to remove the eye shield for at least a few hours. After you take it off, you'll need to hang onto the shield for about a week. You'll be instructed to wear it while you sleep in order to prevent eye injuries or complications after your surgery.
Expect to Have to Get a Ride Home
Plan ahead for the end of the surgery, because it will definitely not be safe for you to drive until at least the next day. If you don't have a friend or family member that is available, call a taxi or order an Uber. Safety is the priority, inside and outside the office!
Expect to Take It Easy for Several Weeks
Your eye will have gone through a lot after the surgery. The unfortunate fact is that it will just take time to heal. One of the biggest risks you'll face is reopening the incision in your cornea, as it will be very vulnerable to tearing. Playing rough sports or working with power tools is an obvious no-no, but even lifting something too heavy can put a strain on your eye and cause damage.
You should also be careful of debris, chemicals from makeup or perfume, and even water while you shower. Your eye will be prone to infection, so make sure to reduce the odds by keeping anything out of it except for eye drops.
Expect Your Eyes to Be Itchy
Some mild pain and burning are normal for the first few days or even weeks, but it is very important to not rub your eyes, no matter how much you want to. To help you deal with the temptation, lubricate your eyes frequently with eye drops, even when they aren't dry.
Expect to Go Back to The Clinic for Checkups
Your first checkup will be within 48 hours, but there may be more over the next few months. These follow-up visits allow your doctor to assess your recovery progress and make sure you aren't having any problems healing.
Have additional questions about cataract surgery recovery? Want to know if cataract surgery is right for you? Request an appointment with the cataract specialists at Pinke Eye Center, the premier provider of cataract surgery in Shelton, CT. We'll help you get your sight back on track!