How To Know It's Time For Blepharoplasty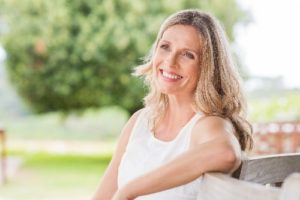 Cosmetic surgery isn't only about looks. It can help you function better in some cases, as well as give you that boost in confidence that it is so famous for. Blepharoplasty, or eyelid surgery can give you a younger look! Not only that but by tightening up sagging eyelids, it can improve your vision.
If your eyelids hang down too far and block your peripheral vision, it could be time for eyelid surgery. Blepharoplasty can also help if you're self-conscious about the way your eyelids look.  The Pinke Eye Center in Shelton, CT provides a range of cosmetic services! These include Botox, Latisse eyelash treatment, and, of course, blepharoplasty!
Who Needs Blepharoplasty?
When you get eyelid surgery, it tightens the areas around your eyes. This is due to the removal of excess skin and fat that has accumulated.  
As you get older, the muscles surrounding your eye get weaker, which is what causes this to happen. This is why older people tend to have "bags" under their eyes. These bags can give you an older look, even if you're young!
Before blepharoplasty, you will go through a thorough examination. This examination will be for your eye health and your medical history. To get blepharoplasty, you must be physically healthy. Photographs of your eyelids are also taken so the surgeon can plan your surgery.
You will be able to leave on the same day of the surgery, but you will need to have someone to drive you home.
What Should I Expect From Blepharoplasty?
In most blepharoplasties, the surgeon will do the upper eyelids before the lower ones. Before the surgery starts, your eyelids are numb, thanks to an anesthetic. You don't have to worry about feeling any pain during the surgery!
To hide any scars that might develop, the incision is made along the natural crease of the lid. Any excessive fat deposits and skin get removed. Then, the weakened muscles also get tightened.
After the upper eyelids are finished, your surgeon moves onto the lower ones. The lower eyelids get taken care of in a similar fashion, except there is no natural fold in the lower lid. The incision is then made below the lash line or inside the eyelid. Incisions are closed with removable or self-absorbing stitches or a special skin adhesive.
Recovering From Blepharoplasty
Blepharoplasty has a short and easy recovery time for most patients, usually as little as 2 weeks. Within the first week, you should be able to resume your normal routine as long as you are careful with your eyes.
It is important to take it easy until that point. You should also remember to follow the doctor's instructions to reduce swelling. You may also experience bruising, but this goes away after the first few weeks. After the swelling and bruising go down, you'll be able to see the results of your blepharoplasty!
If droopy eyelids are keeping you down, don't hesitate to set up a screening at the Pinke Eye Center! Get ready to see again!