How To Know When You Need Eyelid Surgery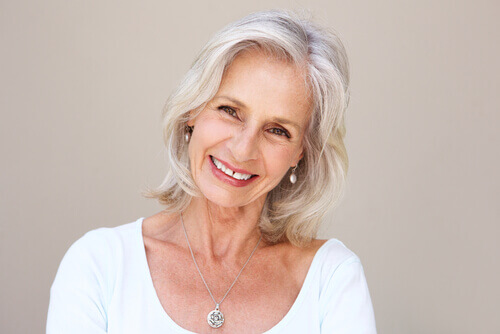 Blepharoplasty is a relatively common procedure that involves tightening and lifting the skin around the eyes. It can affect the appearance of the lower eyelids, the upper eyelids, or both depending on what you want and need from the surgery. Removing this extra skin helps create a more youthful and energetic appearance, boosting confidence and, in some cases, helping to improve eyesight.
How Blepharoplasty Is Done
Blepharoplasty is performed under local anesthesia and IV sedation, meaning you will not feel any part of the procedure. It is also done as an outpatient procedure, so you will go home on the same day as the surgery.
During the operation, the surgeon will make a few incisions along the eyelids to remove some of the skin and the underlying fat and muscle tissue. The incision for the upper eyelids is along the crease of the eyelid, so any scarring will be completely hidden. The incision for the lower lids is either done on the inside of the eyelid or just below the eyelashes for the same reason.
Recovery usually takes just a few weeks, with the majority of the swelling and bruising fading after about 12 days. It is common for your eyelids to appear black and blue the first week after surgery. Scarring will probably take longer to heal, though as previously mentioned any scarring will be well hidden.
While you are recovering, you will need to be very careful to take care of your eyelids. Gently ice your eyes to help with the swelling. Clean your eyelids only with prescription eye drops or ointments. Every patient is different, so don't worry if your recovery process follows a slower timeline. Eventually, your eyes will fully recover from blepharoplasty!
Avoid exerting yourself with strenuous activity like running or heavy lifting as this could tear your surgical incisions. Make sure not to rub your eyes for the same reason. Do not wear contacts until the bruising and swelling have mostly subsided. Avoid too much sunlight exposure by wearing sunglasses that are protected from the sun's UV rays.
Signs You May Need Blepharoplasty
Only you and your doctor knows when it's time for surgery. Consult Dr. Pinke at his office in Shelton, CT to learn more about the procedure and to get insight as to whether or not it is right for you. Consider the following when thinking about it:
Does the skin above your eyes sag?

Do your eyelids always look "puffy"?

Do you constantly have bags under your eyes?

Do your lower eyelids sag down so much that you can see the white of your eye?

Does the appearance of your eyes affect your confidence in public settings?

Do you have trouble seeing because your upper eyelids physically block your vision from drooping down so far?

Do your eyelids feel so heavy that you have a difficult time keeping them open?
If you have any of these symptoms, it may be time to start looking into eyelid surgery. Schedule an appointment today!