Oculoplastic Surgery: Why Would You Need It?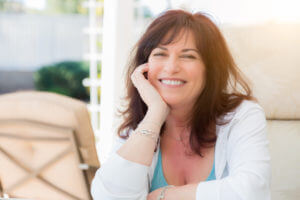 As much as some people are not willing to admit it, our appearances affect our confidence and self-esteem quite a bit. Something as simple as a blemish is enough to send some people into a panic. If this is you, you are not alone. Many people start fighting the signs of aging as soon as their first wrinkle starts forming, and other wait a little longer. If you're later in your anti-aging efforts, there are still highly effective options. For some, oculoplastic surgery can make a huge difference.
What is Oculoplastic Surgery?
Oculoplastic surgery refers to any surgery performed to improve the appearance and functionality of the skin around the eyes, the eyelids, brows, forehead and more. An oculoplastic surgeon is an ophthalmologist that has completed extra training both medically necessary and cosmetic plastic surgery. Our oculoplastic surgeon, Dr. Pinke, has been performing oculoplastic surgery for many years with amazing success.
Oculoplastic surgery is performed for a number of reasons, and the reasons are not always related to appearance. For some, oculoplastic surgery is performed to restore vision lost to saggy, droopy eyelids.
Why Would Someone Need Oculoplastic Surgery?
Oculoplastic surgery is extremely versatile. There are several reasons one might want or need to undergo oculoplastic surgery. These reasons include:
Wrinkles and fine lines. The first treatment for these issues is usually BOTOX or some kind of dermal filler. However, wrinkles can be stubborn. Some people need something more permanent and heavy duty. Oculoplastic procedures like blepharoplasty, brow lift, forehead lift,and facial rejuvenation can all help with this.
Droopy, saggy, tired looking eyelids. This is an extremely common phenomenon. As we age, the muscles and skin around our eyes begin to weaken and sag. To fix this, procedures like blepharoplasty can be performed. Eyelid rejuvenation procedures have the power to make you look years younger.
Eyelid dysfunction. Conditions like entropion (the lower eyelid and lashes turn inward, rubbing against the cornea), ectropion (the lower eyelid turns outward, exposing the cornea), and ptosis (the upper eyelid droops into visual field) can occur with age. These conditions not only look unpleasant, they can cause a great deal of issue with you eye health. These issues can all be repaired through oculoplastic surgery.
Tear duct issues. The tear ducts are also operated on by oculoplastic surgeons. Excessive tearing, excessive dry eye and other malfunctions can be treated through oculoplastic surgery!
Injury. Sometimes, an injury may cause the disfiguration of the eye and orbit (the bone around the eye.) An oculoplastic surgeon can repair the eye and surrounding areas to improve appearance and functionality.
Childhood conditions. Two common pediatric conditions that an oculoplastic may treat are ptosis and congenital tear duct obstruction. These issues are almost always present at birth.
Are you interested in scheduling an oculoplastic consultation with Dr. Pinke? Whether you are coming to us for cosmetic reasons, medical reasons, or both, we are looking forward to helping you achieve your goals! Contact our Shelton, CT office today to set up your oculoplastic consultation!