Is Surgery The Best Way To Treat Glaucoma?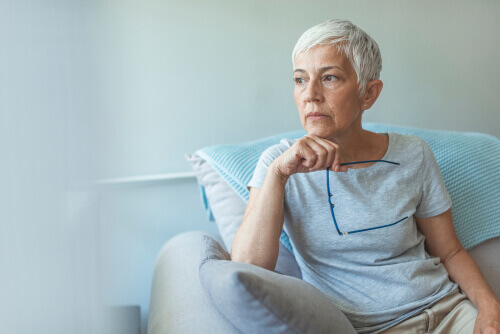 Glaucoma can be a painful eye condition. It can also lead to permanent vision loss.
There are three main kinds of glaucoma procedures that come with their own kinds of side effects. These side effects can include cornea problems and cataracts.
There are three main kinds of glaucoma procedures. These include trabeculectomy, glaucoma implant surgery, and minimally invasive glaucoma surgery.
Keep reading to find out if surgery is the best way to treat glaucoma!
What is Glaucoma?
Glaucoma is an irreversible eye condition that's caused by a build-up of pressure in the optic nerve. If pressure builds up, this can lead to permanent damage that will eventually lead to vision loss.
Some patients with glaucoma may experience eye pain that's sharp and shooting. Patients with glaucoma may also think they have cataracts. Cataracts will cause blurry vision, but not pain. With glaucoma, you may experience pain and you will lose vision.
Glaucoma surgery can ease this pain. It will not restore the vision you may have lost. It can prevent any further vision loss.
Trabeculectomy
Trabeculectomy is a procedure used to treat open-angle glaucoma. During this procedure, the surgeon will make a small incision under your eyelid.
They will then drain the fluid through this incision. The draining of this fluid will remove the pressure and pain.
The entire surgery takes just under an hour to complete. You will be awake for the surgery. You'll have your eyes numbed and you will receive something to help you relax.
Glaucoma Implant Surgery
This is the most common type of glaucoma surgery, since it can treat several types of glaucoma.
Your surgeon will implant a tiny tube on the white of your eye. The fluid will be drained through this tube. This will help to get rid of the pressure and pain caused by glaucoma.
You will be awake during this procedure, during which your eyes will also be numbed, and you may receive medication to help you relax.
Minimally Invasive Glaucoma Surgery (MIGS)
Minimally Invasive Glaucoma Surgery (MIGS) refers to several minimally invasive surgeries. These procedure are mainly used to treat more mild cases of glaucoma.
Ask your doctor if MIGS is an option to treat your glaucoma. Common MIGS procedures include the iStent, Kahook Dual Blade, and the Hydrus Microstent.
After Glaucoma Surgery
You will be prescribed eye drops to use after your surgery. They will be different from any glaucoma eye drops you may have been using.
It is important to take it easy for two to six weeks after your surgery. Make sure not to do any heavy lifting, or strenuous activity. You do not want to put any strain on your eyes or increase your intraocular pressure levels.
Your doctor will determine when you are cleared for heavy or intense activity.
Side Effects of Glaucoma Surgery
Glaucoma surgery can have some negative side effects. These side effects can include:
Permanent vision loss
Cataract development
Eye pressure that is too low
Problems with your cornea
Concerned about glaucoma and how to treat it? The Pinke Eye Center is here to help! Schedule an appointment with us in Shelton, CT today!