Why Are My Eyelids So Droopy?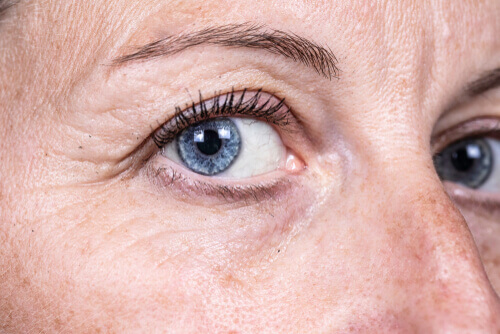 Are your eyelids droopy? Do they sag, making it hard for you to see?
Do they feel constantly heavy? You may have an eyelid condition. This could include dermatochalasis, ectropion, entropion, or ptosis. These conditions are all correctable through ophthalmic plastic surgery.
If your eyelids are getting the way of your vision, you may need to undergo surgery. Schedule an eye exam if you are experiencing symptoms of these conditions. Keep reading to learn about some reasons your eyelids could be droopy!
Blepharoplasty
Dermatochalasis is an eyelid condition caused by excess skin and fat around your eyelids. Blepharoplasty is a surgical procedure that can resolve this eye condition. It is a form of ophthalmic plastic surgery that removes the excess of skin and fat around the eyelid.
Most insurance policies will pay for the surgery when dermatochalasis affects your ability to see. A BOTOX injection can improve the results of the procedure by lifting the eyebrow.
This tightens the skin around your eye, including your eyelid. Your eyelids may be black and blue after having a blepharoplasty. This is normal and will go away in one to two weeks.
Ectropion
Your eyelids can shift as you age. This is not an uncommon occurrence as patients get older. Ectropion is the medical term for when your eyelids shift outward.
This down and outward shift can leave your eyes exposed to bacteria and toxins in the air. This can cause damage to your lower eyelid, along with secondary eye problems.
Ophthalmic plastic surgery can tuck your eyelid back into place. This will protect your eye and lower eyelid from becoming damaged or infected.
Entropion
When your eyelid shifts inward, your eyelashes can rub against your eye. This can cause your eyes to become scratched. When your eye gets scratched, it can be very uncomfortable.
It can feel like something is constantly on your eye. In this case, your eyelashes are always on your eye. A scratched eye can also cause vision problems.
Entropion is the medical term for this inward shift. Ophthalmic plastic surgery can also remedy this eyelid condition.
This will reduce the discomfort caused by your eyelashes rubbing against your eye. It can also keep your eye from getting scratched.
Ptosis
Eyelid conditions also occur on the upper eyelid. Ptosis is a condition that is caused by a droopy upper eyelid. This can impact your vision.
Ptosis is different from entropion and ectropion since it occurs when you have a weak upper eyelid muscle. It is not uncommon for ptosis to occur in addition to either entropion or ectropion.
If your vision is impaired due to ptosis, your insurance plan may cover ophthalmic plastic surgery. This can pull your eyelid back in place. A BOTOX injection can then help your eyelid stay in place by pulling your skin taut.
Eyelid Tumors
If you have a bulge in your eyelid, it may not be an eyelid condition. It may be a tumor.
Whether it is benign or malignant, you'll need to have it removed. The removal process may not mean you need to have surgery. Tumors can often be removed in the office operating room.
An eye exam is the first step in finding a solution for your eyelid condition. Schedule yours today with Pinke Eye Center in Shelton, CT!