4 Tips When Buying New Glasses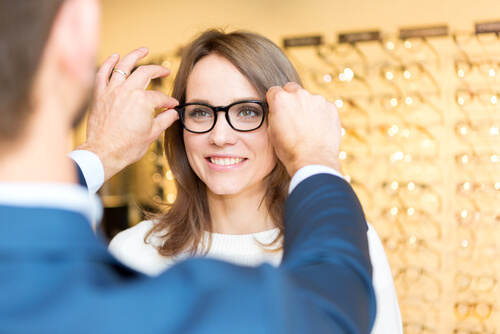 Buying new glasses is a common practice many people have to face. With so many options out there, it can be overwhelming to land on the right pair for you.
To streamline the process, here are a few quick tips to make the whole experience more enjoyable.
1. Make Sure Your Prescription is Up to Date
Your eyesight changes over the course of your life, and more often than you might think. This is especially true if you are young, as your eyesight is still developing.
To be "up to date", you need to have your prescription checked every year when you are young. When you are older, you can get your eyes checked every two years.
You can find out what your prescription is by scheduling an appointment at Pinke Eye Center.
2. What's Your Lifestyle?
Lifestyle matters when selecting your frames. Are you more active? Then you will want a tighter fit than some frames can offer.
Are you a business professional? Then you may want to take that into consideration when choosing the frame style.
Are you more concerned about comfort than fashion? You may not need to compromise if you know what to look for.
Remember, you can own more than one pair of glasses. If your finances allow for it, you should consider having more than one style for any given occasion.
It's safer to have a backup pair than to risk it with only one pair of glasses!
3. Know How Far Apart Your Eyes Are From Each Other
If you want to achieve the best vision, the optical center of both lenses needs to be in front of your pupils. The width of your glasses is determined by measuring pupillary distance.
Pupillary distance is the distance between your pupils. This is generally between 54 and 68 mm.
An accurate reading is difficult to get on your own, so ask for this measurement at your next appointment.
4. Face Shape Matters
If you care about traditional fashion tips, then you should be aware of what your face shape is. There are four basic head shapes: square, round, oval, and heart-shaped.
Square shaped faces are characterized by angular features and a strong jaw. Round faces are round in the forehead and circular in the face.
Oval faces are a bit longer, and heart-shaped faces tend to have strong cheekbones, a larger forehead, and a narrow chin.
As a basic rule, you want frames that complement your face, rather than match them directly. Square faces will usually look best with softer, more round options, and round faces should go for more angular designs.
Heart-shaped faces are a bit different, as you should match the asymmetrical nature of your face with your frames. Look for frames that are wider at the top, rather than wider at the bottom.
Oval faces have the fortune to be able to wear almost any style of glasses and look good doing it.
Considering buying a new pair of glasses and need an eye exam as well? Schedule an appointment at Pinke Eye Center in Shelton, CT now!