Should I Think About Buying New Glasses This Fall?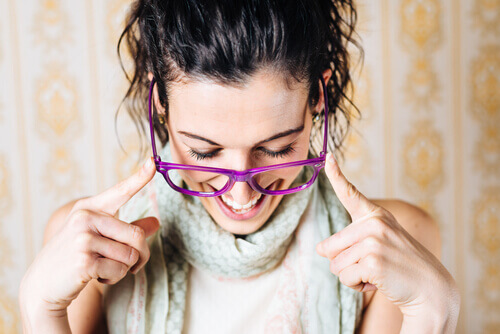 Fall is one of the best times of the year. It's the beginning of the holiday season. This means fun activities abound surrounding Halloween.
Think bonfires, tailgating, and football season, plus don't forget about the World Series! There are also trips to apple orchards and pumpkin patches to make your home festive.
There is something for everyone during the fall months. In many ways fall is both the beginning and end of many life chapters.
It could be the end of your relationship with your current pair of glasses. It may also be the start of an exciting new relationship with a fresh pair.
Fall is also the beginning of the end of the calendar year. That means you only have a couple more months to use up your flexible spending dollars. Why not use them on a new pair of glasses?
Here are some things to consider if you are thinking about buying new glasses this fall.
Schedule an Eye Exam
The first place to start with your new glasses purchase is an eye exam. You wouldn't want to buy a new pair of glasses and find out that they don't help you see as they should.
Having a regularly scheduled eye exam is one of the most critical factors when it comes to maintaining healthy eyes. They are also the key to having the right prescription for your glasses.
Your doctor will test the health of your eyes to make sure there are no signs of cataracts, glaucoma, or other eye conditions.
Once your doctor has checked your eyes for any eye conditions, they will test your vision. Most patients only receive a one-year eyeglass or contact prescription. If you haven't updated your vision prescription this year, now is the time to do so.
FSA – Spend it or Lose It
Flexible spending accounts (FSA) are a great benefit to have. Your pre-tax dollars are automatically deducted from your paycheck, and placed into a savings account. These accounts are designed for any unforeseen health circumstances.
You may have a surplus in your FSA if you have been healthy all year, without any unexpected health crises. The thing about FSA dollars is if you don't spend them, you will lose them. FSA dollars do not roll over into next year.
If you have a surplus in your FSA, there is no better way to spend it than on an eye exam, and a nice new pair of glasses. If you don't spend your funds, they go to waste.
You might as well make sure that your eyes are healthy, and you can see clearly in style!
Look Festive for the Holidays
Fall is the beginning of the holidays. From the end of October through December, there is Halloween, Thanksgiving, Christmas, Hanukkah, and New Years. That means lots of get-togethers with family and friends, office parties, and tons of photo ops.
Don't you want to look your best this holiday season? A fresh and stylish pair of glasses will help you do just that.
Glasses can be quite a distinguished look. A great pair will really pull your holiday party ensemble together.
Ready for a new pair of glasses? The first step is an eye exam. Schedule yours with Pinke Eye Center in Shelton, CT today!