3 Tips For Picking Your IOL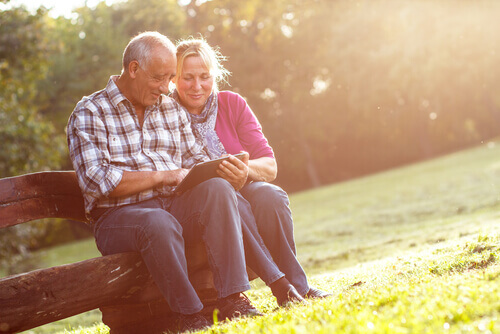 Cataract removal surgery is a very unique procedure. You may think it involves removing the cataract, but there's more to it!
Thanks to our current technologies, cataract surgery involves removing the lens. When that lens has been removed, it's replaced with an IOL, or intraocular lens.
What is interesting about IOLs is they can make your vision better than before you had cataracts. IOLs can correct for nearsightedness, farsightedness, and astigmatism.
You can even customize your IOLs beyond that. There are many IOLs to choose from, which means they all do different things. The biggest differences between IOLs is the distances you are able to see with them.
Overwhelmed by the choices? You don't have to be! Just keep reading for tips on picking the best IOL!
Talk With Your Doctor
Your doctor has all the information you need on every kind of IOL available. They will also have important insight about which IOLs might be best suited for you.
Ultimately, it is up to you to decide what works best for you. It's much easier to make the right decision if you know all the IOLs that are available, and what they are capable of. Like any other medical decision, each IOL has its pros and cons.
Test It Out With Contacts
You may have the option to try external contacts before cataract surgery. This may be particularly helpful with the monovision method. If your vision has become obstructed, external contacts are not your best option.
If you need to test out your IOL options before getting cataract surgery, this is the best way! This is an invaluable way to "try before you buy".
It is much easier and much less expensive to test your options than to choose the wrong IOL. Choosing the wrong IOL can mean getting another IOL and going through the process again
If you want to test external contacts before cataract surgery, talk to your eye doctor! They'll be able to help you figure out which contacts to try. They'll also be able to give you a good idea about which IOL you should consider.
Weigh the Pros and Cons
Once you have all the information on IOLs, make a pros and cons list. This can be very helpful in making up your mind about which IOL you should choose. Is money a big issue for you? If you don't mind continuing to rely on glasses, then monofocal IOLs may be your best bet.
Do you want to reduce or get rid of your dependence on glasses? You'll want to get multifocal IOLs or accommodating IOLS. Both of these are considered premium IOLs, meaning you will need to pay extra. Because they are premium, they are not covered by Medicaid or most insurances.
Choosing the right IOL is just the first step on your cataract surgery journey! If cataracts are affecting your vision and everyday life, it's time to get them removed! Schedule your cataract screening with the Pinke Eye Center in Shelton, Connecticut!