4 Ways Life is Better After Cataract Surgery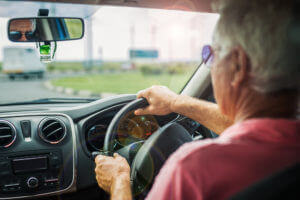 Making a better life for yourself is the goal of just about every person who populates planet Earth (or at least it should be). However, there are some things that make life harder. Some of these are accidental or stumbled upon. Others are things that simply cannot be avoided.
Cataracts would certainly fall into the category of unavoidable.
A cataract, which is a clouding of the eye's lens, can develop as we age. They often can come without warning or symptoms. For those who elect to receive cataract surgery, they gain a lot more than improved vision. Here are 4 ways that cataract surgery can make your life better.
Quality of Life
It probably comes as no surprise that those who live with vision loss feel a sense of depression or a lack of enjoyment in their lives. For some, cataracts could mean they are less independent in their everyday lives. For others, it could just be losing interest in doing things they love, even if they are still physically able to do them. Cataract surgery can alleviate such issues. Imagine the joy a person would have, being able to have the freedom of driving themselves to a doctor's visit. The increased levels of freedom and self-reliance would make for a much happier person. Cataract surgery isn't just about making you see better, it's about making you happier too!
Increased Chance to Live Longer
According to a study done in 2013, there is a 40% reduction of mortality rate for those who received cataract surgery compared to those who could have and didn't. Isn't that amazing? By simply helping yourself to a surgery that is meant to improve your vision, you increase the chance to spend more time with your loved ones. Our Shelton cataract surgeon can do that for you!
Decreases the chances for falls and fractures
How can cataract surgery stop you from falling? Well, the simple answer would be that seeing better makes it easier to navigate. Vision impairment is one of the leading causes of falling. This is where a Shelton cataract surgeon can come into play. Dr. Pinke can give you the confidence to navigate the world without the fear of falling. You've probably seen some not-so-funny commercials on TV about falling and not being able to get back up. However, when LifeAlert isn't really an option, cataract surgery is. Plus, you don't have to wear that necklace.
Less Social Isolation
Many older adults living with vision loss tend to engage in less social interactions. This can be caused by the person affected by cataracts or by those around the affected person. However the isolation comes, it can have a dramatic effect on those who are left to their own devices. Cataract surgery from  Pinke Eye Centers' Shelton cataract surgeon can make sure no matter your age, you're still able to enjoy spending time with those you care about.
Pinke Eye Centers' Shelton location is the place to go to achieve these life changing benefits. To get started on your cataract surgery journey, contact our Shelton location by giving us a call or requesting your appointment right here online!