Non-Surgical
Cosmetic Non-Surgical Services in Shelton, CT
BOTOX®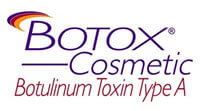 BOTOX® Cosmetic is a purified protein produced by the Clostridium botulinum bacterium, which reduces the activity of the muscles that cause frown and laugh lines, and crow's feet. This simple, non-surgical cosmetic treatment can temporarily smooth moderate to severe lines in people from 18 to 65 years of age. It is the only treatment of its type approved by the Food and Drug Administration (FDA). One 10-minute treatment, consisting of a few tiny injections, can lead to a noticeable improvement, which can last up to 4 months. Results may vary. In 2005, almost 3.3 million procedures were performed with FDA-approved BOTOX® Cosmetic. James R. Pinke, M.D. has been using BOTOX® for over three decades. Prior to approval for the above cosmetic uses, it was used extensively with great success to treat facial spasm.
What happens during the procedure?
At the Pinke Eye Center, James R. Pinke, M.D. performs all BOTOX® Cosmetic injections to his patients in Shelton, CT. No anesthesia is required, although the injection area may be numbed with a cold pack or anesthetic cream. James R. Pinke, M.D. determines where to administer the injections by examining your ability to move certain muscles in your brow area. The entire BOTOX® Cosmetic injection procedure takes approximately 10 minutes.
What can I expect after the procedure?
There is no recovery time needed. You are free to go right after the procedure. An uncommon side effect following injection includes temporary eyelid droop, Localized pain, infection, inflammation, tenderness, swelling, redness, and/or bleeding/bruising may be associated with the injection. Patients with certain neuromuscular disorders such as ALS, myasthenia gravis, or Lambert-Eaton syndrome may be at increased risk of serious side effects. Within days, you may notice dramatic reduction in unwanted frown lines or "crow's feet" that can last up to 4-6 months.
What is Latisse?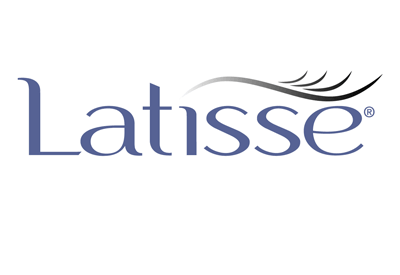 To our patients throughout the Shelton, CT areas, fuller natural-looking eyelashes can now be achieved through a prescription treatment called Latisse™. Latisse is the first and only eyelash treatment approved by the FDA to help grow longer, fuller and darker eyelashes.
Latisse contains bimatoprost, an active ingredient that improves the appearance of your lashes and is often found in glaucoma medication. The prescription medication is applied topically to the base of the eyelashes once a day. While it does not replace mascara, Latisse offers an attractive complement to help further enhance full, long and beautiful lashes.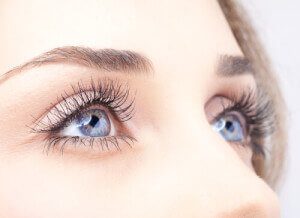 The results of Latisse are visible after 4 weeks, with full results appearing after 16 weeks. Side effects of Latisse are rare but may include itching, redness or dryness in the eye area. Call your doctor today to find out if Latisse is right for you.