What Blepharoplasty Can and Cannot Fix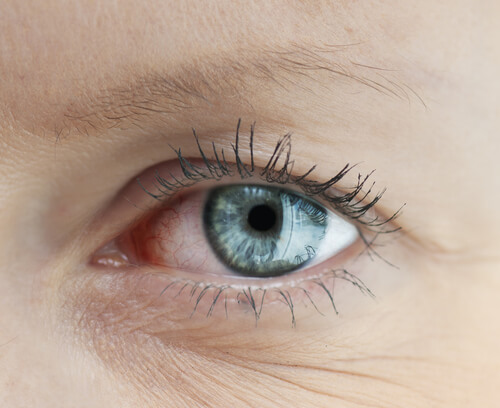 As modern technology and medicine continue to advance at a dizzying pace, it is not uncommon for people to get a little ahead of themselves. While the world of medicine is more advanced than it's ever been, there are still a lot of things we just aren't capable of yet. This is especially true when it comes to cosmetic surgery. Modern cosmetic surgery is safer and more successful than ever, but it is important to remember that it isn't magic. When patients inquire about blepharoplasty, an extremely common eyelid surgery, sometimes doctors find themselves up against unrealistic expectations.
Let's discuss how a blepharoplasty should be used, and the things it simply cannot do.
What is a Blepharoplasty?
A blepharoplasty is a plastic surgery performed on the eyelids, meant to tighten the skin remove fat around the eye. This surgery can serve cosmetic purposes or functional purposes. A blepharoplasty is sometimes called an "eyelid lift" or simply "eyelid surgery".
What Can a Blepharoplasty Be Used to Correct?
A blepharoplasty is typically used to correct droopy, tired looking eyelids. Sometimes, eyelids can droop down enough to obscure vision. A blepharoplasty can also be used to get rid of undereye bags.
As we age, our skin and muscles around our eyes begin to break down and weaken, causing the tired droopiness. Aging can also cause fatty deposit to build up beneath and above the eyes. A blepharoplasty can be performed to correct these issues for a more awake, youthful appearance.
What Can a Blepharoplasty NOT Correct?
Blepharoplasties can correct a large number of issues related to how the eyelid looks and functions, but there are some things that they were just not meant to treat. This includes:
Dark circles. During a blepharoplasty, your doctor can remove excess fat underneath the eyes (undereye bags). And while this may make some difference in dark circles underneath the eyes, there is no way to use a blepharoplasty to get rid of them.
Ptosis. Ptosis occurs when the muscles that hold the eye open and allow your eyelid to function becomes weak. This condition can be corrected through a procedure called ptosis repair, which is a separate procedure.
It is important to consult with your doctor on what you are expecting out of your blepharoplasty procedure. Some conditions may be better suited by a different procedure, so be sure to ask your oculoplastic surgeon which procedure best suits your needs and goals.
If you are interested in cosmetic or functional eyelid surgery, feel free to contact Pinke Eye Center today! Call our Shelton, CT office to schedule your blepharoplasty consultation. We look forward to helping you achieve a more awake and youthful appearance!