Lattise: How Does It Work?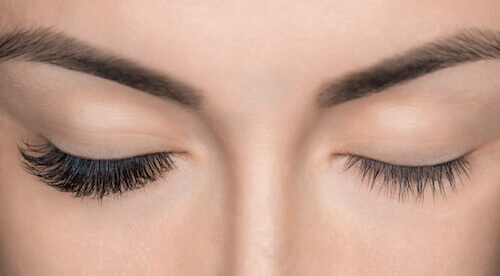 One of the most popular trends in fashion today is having long and full eyelashes, which is unfortunate for those of us who have naturally thin ones. Many people resort to fake eyelashes, but they can be difficult and frustrating to apply correctly. Too many botched attempts can become expensive very quickly, leaving you angry, messy, and frustrated.
It may seem like options for natural growth are as sparse as the hairs sprouting from your eyelids, but don't worry — there is a proven treatment for eyelash growth that has worked miracles for many. In fact, well over 8 million packs have been sold. Latisse is an FDA-approved solution for small and thin eyelashes, and is available at Pinke Eye Center in Shelton, CT!
Latisse is Clinically Proven to Be Effective.
In one study, 278 people were given either Latisse or a placebo. The placebo was the same compound as Latisse, minus the active ingredient, bimatoprost. In this study, the patients who varied greatly in age and location were given one of the solutions without being informed as to which one they were receiving.
The results were astonishing — after 16 weeks, 78% of the patients that were given the true Latisse serum with bimatoprost saw lashes that were on average 18% darker, 25% longer, and 106% fuller. Compared to those given the placebo, who experienced minimal growth (3% darker, 2% longer, and 16% fuller), the results speak for themselves.
So Latisse Works, But How Exactly Does It Work?
Interestingly enough, science has not discovered the exact mechanism through which bimatoprost improves eyelashes. It is simply known to have that effect. It is strongly suspected that it somehow lengthens the growth phase of the hair, called the anagen phase.  
The actual process of applying Latisse is simple and is done by yourself every day. First, it is important to remove makeup and contact lenses before application, as well as to thoroughly clean the eyelids. The Latisse pack comes with single-use, sterile brushes that will be used to gently apply the compound to the bottom of the upper eyelashes. Never use brushes other than the ones included in the package as this could increase the risk of infection.
Latisse is also for use on the upper eyelids only — using it on the lower eyelids could result in unwanted hair growth. It should also only be used once a day for 16 weeks. Increasing your dosage will not produce faster results, it will only waste product.    
Latisse is Only Available By Prescription
Side effects from Latisse are rare, but some patients may experience itching, redness, and darkening of the skin surrounding the eye. To see if Latisse is right for you, make an appointment at Pinke Eye Center. Our helpful staff will help educate you on the best cosmetic services in Shelton, Connecticut. Your journey to longer, fuller lashes awaits!