What Does Blepharoplasty Treat?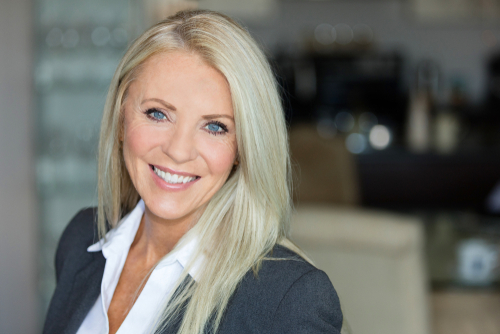 Have you ever wondered if there is a way to reduce the size of the bags under your eyes? Have you tried getting more sleep and taking better care of yourself, but nothing seems to make a difference?
It may be time to consider discussing droopy eyelids and bags under your eyes with an eye doctor. There is a procedure that will fix those bags called blepharoplasty.
Keep reading to learn more about blepharoplasty and what it treats.
What Is Blepharoplasty?
Blepharoplasty is a medical procedure that reduces, and in some cases eliminates, the excess tissue from your eyelids. It's an eye lift procedure that gets rid of your saggy, droopy eyelids and makes you look less tired.
Whether below your eye or above it, this excess tissue can appear as you get older. And, in some cases, because of genetics, you may get these aging effects at a younger age.
You can get blepharoplasty for cosmetic reasons. For instance, you may not like the way your eyes look with that extra skin.
Or it may be medically necessary for you. Extra skin around your eyes can interfere with your vision and prevent you from living your life.
For example, ptosis is a medical condition where your eyelids droop over your eye. This drooping happens because of slack in the muscles that hold up your eyelids or nerve damage.
There are two types of procedures you can have done, depending upon your personal needs. An upper eyelid blepharoplasty removes the excess skin, fat, and muscle from your upper lid.
Lower eyelid blepharoplasty removes the bags from under your eyes. In some cases, you may need or want to have both of these procedures done.
Using brow lifts and BOTOX injections along with blepharoplasty can also enhance your results. The result of all this work is a more youthful appearance and better vision.
What Happens During Blepharoplasty?
Before your procedure, your eye doctor gives you local anesthesia that numbs your eyelid and around your eye. You'll be awake during the procedure but will not feel anything.
Once you are comfortable, your surgeon makes an incision in the natural creases of your upper or lower eyelid. This incision allows them to remove the sagging tissue.
After the excess tissue gets removed, your eyelid gets stitched up. There shouldn't be any visible scarring once your eyelid has healed.
But you should be aware that your eye may be black and blue for a couple of weeks after the procedure. You can also have ptosis surgery along with blepharoplasty to strengthen the muscles that hold your eyelids up.
What Should I Expect After Treatment?
Before having blepharoplasty, you should prepare for your recovery period. Complete household chores ahead of time so you can focus on resting and healing after your procedure.
Your vision will be blurry immediately after the procedure, and you will need to use the prescribed eye drops to help keep your eyes moist. Also, you'll need to rest your eyes as much as possible over those first few days and use ice packs to help with the swelling.
Expect to wait for ten to fourteen days before your appearance is visibly better. It will take a few months for your eyelids to heal completely.
Are you ready to get rid of your droopy eyelids? Schedule an appointment at Pinke Eye Center in Shelton, CT, today to discuss having blepharoplasty!